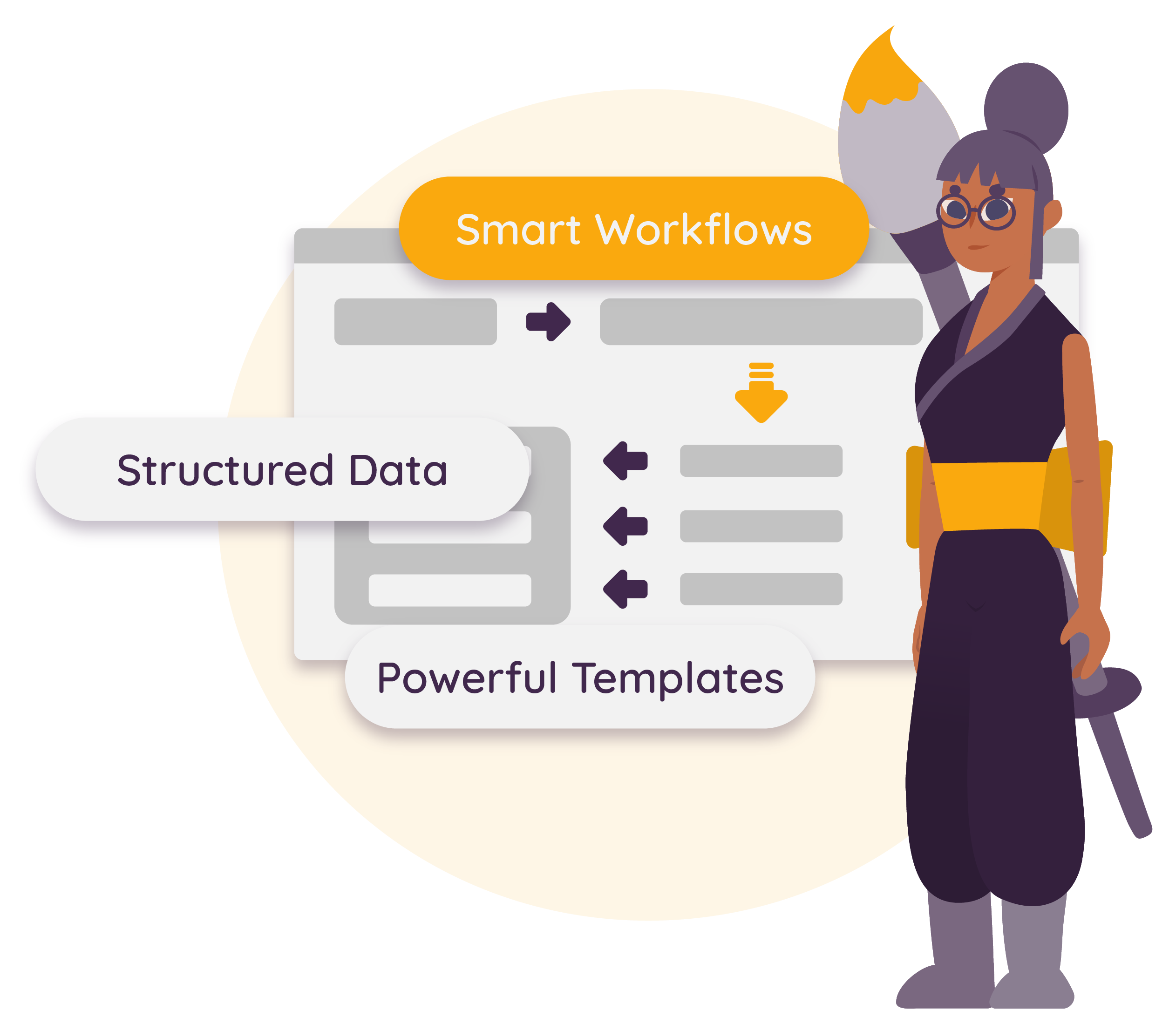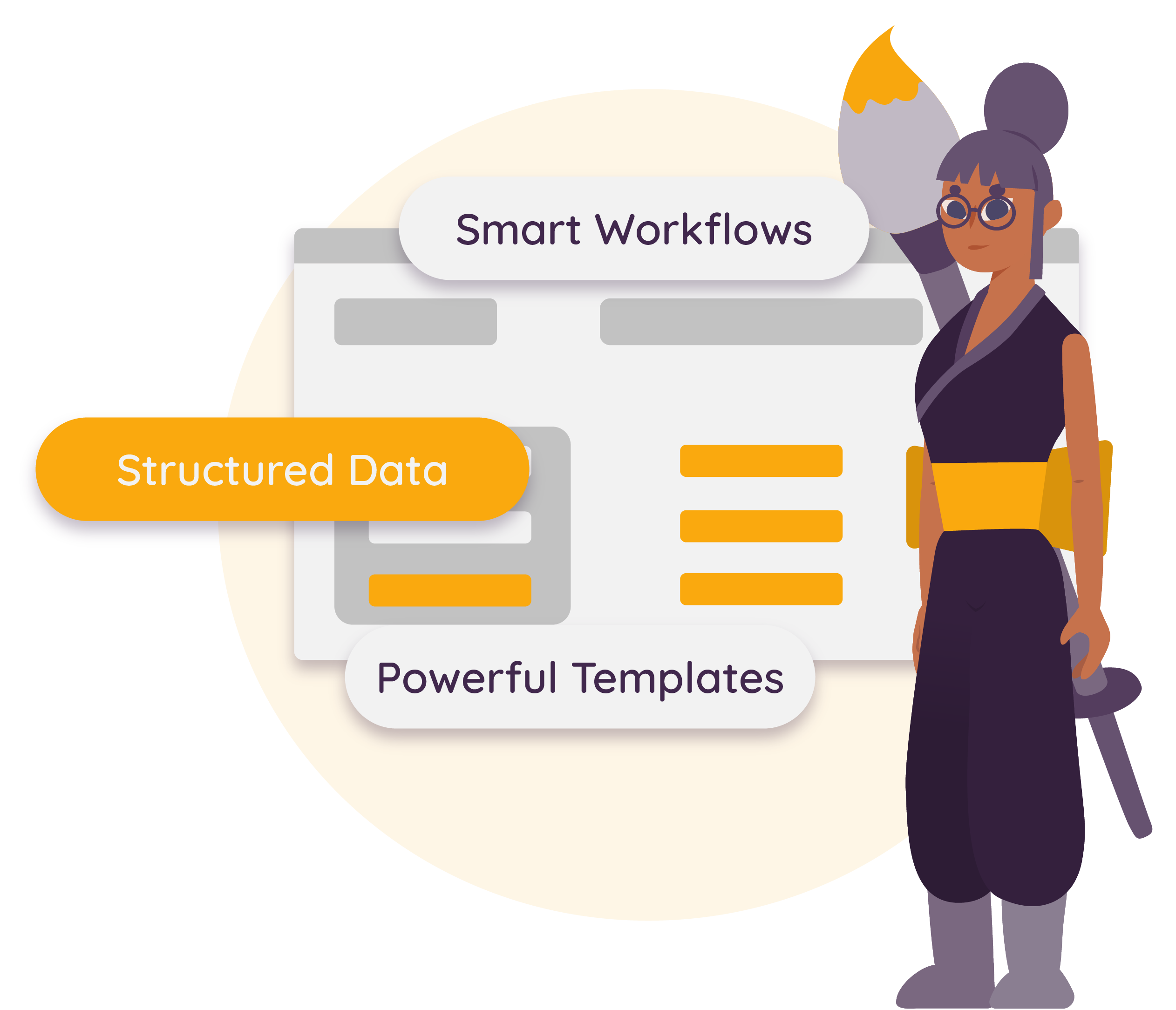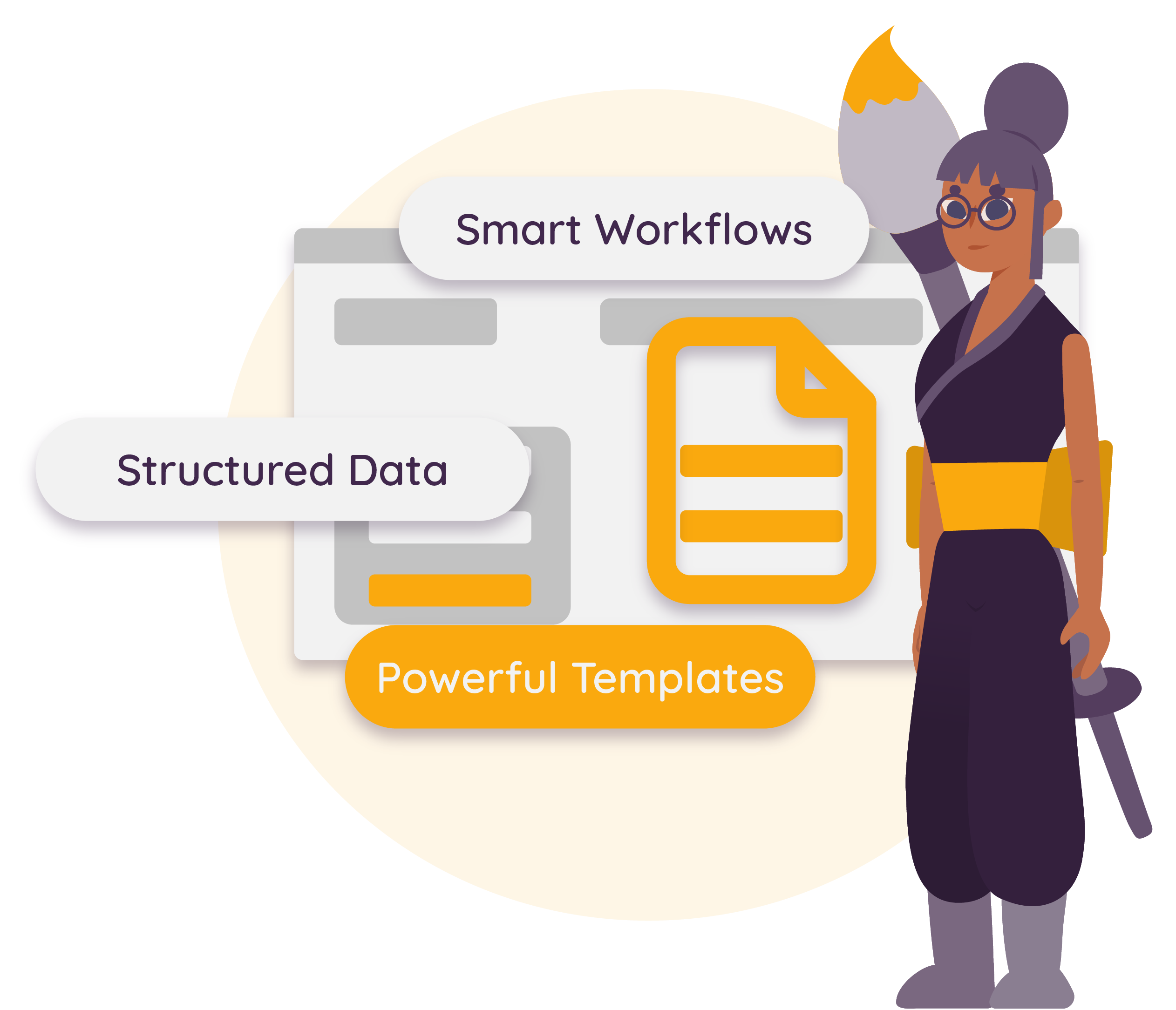 Flawless contract creation
Professionally simple and complete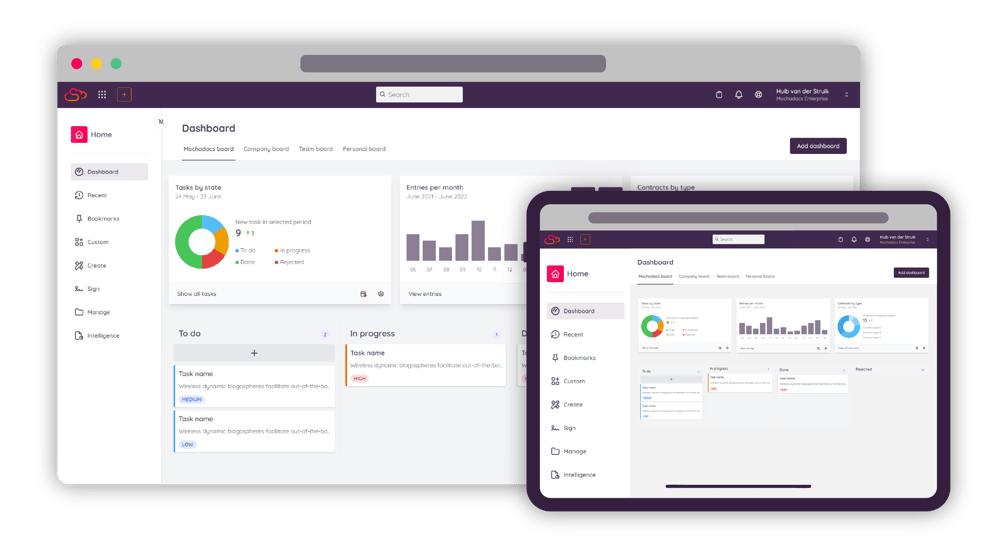 A central place for everything related to your contracts.
Contract Creation helps you create contracts in the most efficient way possible. With dynamic workflows, fully or semi-automated business rules and process steps, supported by Forms, Libraries, Lists, Reports and Dashboards.
Assessable deadlines
Using dashboards and notifications, you know exactly when to take action.
Timely Notifications
Receiving the right information at the right time.
Automatic Reports
Receive every conceivable summary from your contracts, by email.
Quickly search through everything
Search through your clauses, workflows and contracts.
Templates
You can easily predefine contract templates with workflows, among other things. This ensures you don't forget any important steps in the creation process.
Access Security
Two factor authentication (2FA) is a proven method but Mochadocs also supports Single Sign On (SSO).