Discover companies like yours that are successful with Mochadocs CLM
From start-ups to Fortune 500 companies, thousands of users manage contracts in more than 140 countries.
Here are some successful Mochadocs users:
Customers in 100+ countries.
Companies that preceded you
Just some companies that use our contract lifecycle solution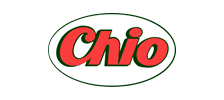 Chio
Opel - the first address for these chips. Yes, you read it right! Behind Chio is Opel. To be precise: Carlo, Heinz and Irmgard von Opel - CHIO for short. They brought crisps from America to Germany in 1962.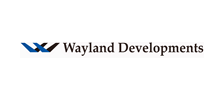 Wayland Developments
Wayland Developments is a developer of sustainable greenhouse horticulture areas and business parks, combined with suitable residential environments.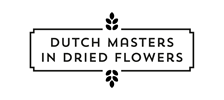 Dutch Masters in Dried Flowers
Dutch Masters in Dried Flowers selects the most beautiful home-grown dried flowers, but also scours the world for natural dried decorations.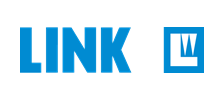 LINK
Link Lima Nederland supplies orthopedic implants and instruments for hip, shoulder and knee surgery and supports them in their ideal application.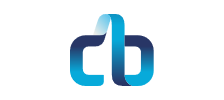 Centraal Boekhuis
The CB (Centraal Boekhuis) is virtually unavoidable if you want to sell your book to a large audience. All bookshops in the Netherlands and Flanders get their books from here. The larger online bookstores even deliver directly from CB to their customers.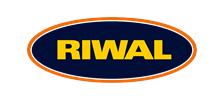 RIWAL
Riwal has specialized in safe and efficient working at heights since 1968. In addition to renting and selling aerial work platforms, telehandlers and forklift trucks, Riwal also sells first-class parts for the machines.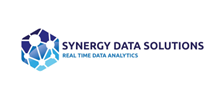 Synergy Data Solutions
Synergy Data Solutions offers reliable data-driven solutions to optimize your processes and products.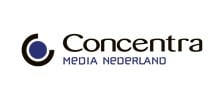 Concentra
Media Groep Limburg (MGL), part of Concentra Media Nederland BV, is the market-leading media company in Limburg with 250 employees.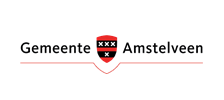 Municipality of Amstelveen
Municipality Amstelveen is a town and municipality in the Dutch province of North Holland and has 89,608 inhabitants. In 2003, Amstelveen was voted the most attractive large city in the Netherlands to live in.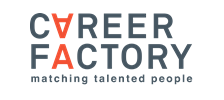 Career Factory
Career Factory is a large Dutch employment agency that focuses on Young Professionals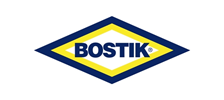 Bostik
Bostik is a leading global adhesive specialist in the construction, industrial and consumer markets.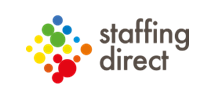 Staffing Direct
Staffing Direct's services offer professional customer-oriented back office services where the full functionality of an employment agency is available, including all front and back office processes and systems.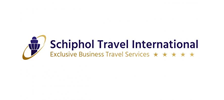 Schiphol International Travel
Schiphol Travel is an international business travel organization that focuses on exclusive business travel for medium-sized and large multinationals. It is one of the fastest growing business travel chains on the Dutch market.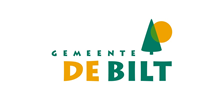 Municipality of De Bilt
The current municipality of De Bilt was created on 1 January 2001 from a merger of the municipality of De Bilt and the former municipality of Maartensdijk. The municipality has 42,824 inhabitants.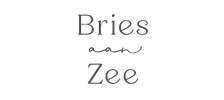 Bries Zee
Webshop met een ruim aanbod van droogbloemen en boeketten van droogbloemen. Online bestellen en leveren in diverse Europese landen.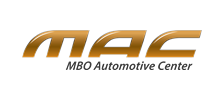 MBO Automotive Center
MAC, the MBO Automotive Center, a center for innovative craftsmanship. A project in which VDL, DAF Trucks, ACE (Automotive Center of Expertise), Summa College, ROC Ter Aa and AutomotiveNL, among others, participate.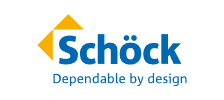 Schöck
Schöck Bauteile GmbH from Baden-Baden, Germany has 14 branches and 800 employees worldwide and is an internationally operating company in energy-efficient solutions of anchoring systems and reinforcement technology.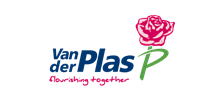 Van der Plas
Van der Plas is a family business with more than 50 years of experience within the export of different types of flowers.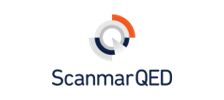 FEBO
FEBO is 1 of the best-known snack food chains in the Netherlands with more than 75 locations.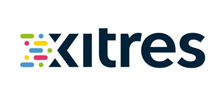 Xitres
Xitres specializes in IT solutions for real estate. With real-time market insights and unique CRM solutions, they bring together the demand and supply of properties.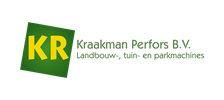 Kraakman Perfors
Kraakman Perfors BV is a John Deere dealer with 115 employees spread over the branches in Zuidoostbeemster, Middenmeer, Koudekerk aan den Rijn, Voorhout, 't Zand, de Kwakel, Lieshout, Haelen, Wijchen, Wittem and Soesterberg.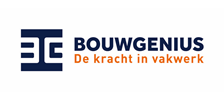 Bouwgenius
BouwGenius helps carpenters with construction projects.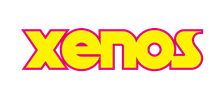 Xenos
Xenos is a Dutch retail chain specializing in the sale of a wide variety of goods. Approximately 120 people work at the head office in Waalwijk. In 2014, Xenos had more than 300 branches in both the Netherlands and Germany.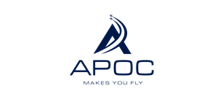 APOC Aviation
APOC Aviation is a growing organisation engaged in aircraft parts trading and leasing.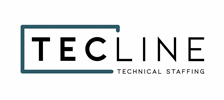 TEC Line
TEC line is a temporary employment agency for electricians. Panel construction, industry, utility, shipbuilding, housing and infrastructure.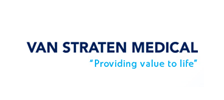 Van Straten Medical
Van Straten Medical is a Dutch manufacturer and supplier of surgical instruments and disposables. Mission: "Providing value to life" by bringing medical innovations to the world.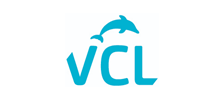 VCL
The Frisian-Christian Lyceum, abbreviated VCL or VCL, is a school for havo, atheneum and gymnasium. The school has approximately 870 students and is located in the Van Stolkpark in The Hague.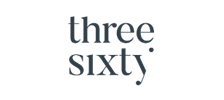 Three Sixty
ThreeSixty is a modern espresso catering service offering a full service espresso bar using the highest quality coffee from only local roasters.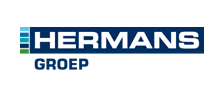 Hermans Groep
The Hermans Group is an expertise centre focusing on everything to do with glass. With a large team, Hermans Groep supports organisations such as Achmea, the Municipality of Amsterdam and Schiphol Airport from Zwaneburg.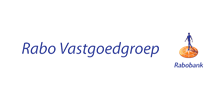 Rabo Real Estate Group
Rabo Real Estate Group is Rabobank's center of expertise for real estate and helps to make ambitions for living, working, shopping and recreation possible.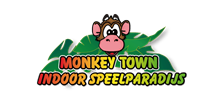 MonkeyTown
Monkey Town is the market leader in the Netherlands in indoor playgrounds and in recent years has developed a beautiful and strong brand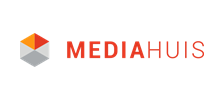 MediaHuis
Mediahuis is a Belgian media company with activities in the Benelux, Germany and Ireland. At the end of 2020, all Mediahuis news brands had 1.7 million subscribers.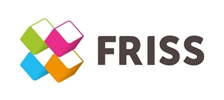 FRISS
FRISS fraud, risk & compliance. FRISS has 100% focus and commitment to fraud detection and risk management for insurers worldwide.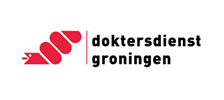 Doktersdienst Groningen
Doktersdienst Groningen provides emergency medical assistance outside office hours.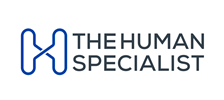 The Human Specialists
With offices in Amsterdam, Rotterdam, Zwolle, Den Bosch, Cottbus and Dortmund, the Human Specialist supports projects throughout Europe with skilled electricians and carpenters.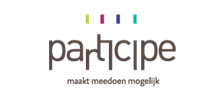 Participe
Participe focuses, with preventive and individual benefits, on promoting self-reliance in the local society. It promotes well-being in the neighborhood and care for the home.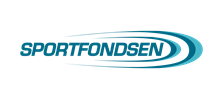 Sportfondsen Rotterdam
Sports Funds is the largest operator and service provider within the leisure and sports industry.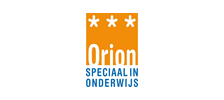 Orion
Orion is the only provider of public special primary and secondary education in Amsterdam. At 10 locations, Orion offers special education and appropriate care tailored to the needs of students aged 4 to 20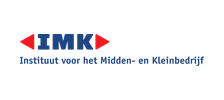 IMK
IMK was established by the government shortly after World War II as the Institute for Small and Medium-sized Enterprises to provide financial support to entrepreneurs in the Netherlands for the recovery and growth of their businesses.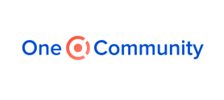 One Community
One Community is an all-in-one solution that organisations use for organising events, managing relationships, fundraising campaigns and sending mail campaigns.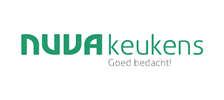 Nuva Kitchens
Nuva Kitchens was founded in 1977 in Someren. What once started as a small kitchen business with three employees has now grown into a kitchen specialist with five branches in Brabant and Limburg.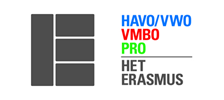 OSG Erasmus
Erasmus is a public secondary school with 2000 students and 295 employees. Erasmus has four locations.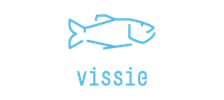 Vissie
Vissie is a new, contemporary franchise concept for selling fish products. There are so far two Vissie shops in the Netherlands.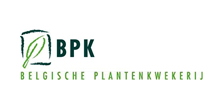 BPK
For more than 50 years, BPK has been a leading company specializing in the propagation of young vegetable plants for professional horticulture.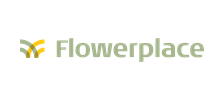 Flowerplace
Flowerplace delivers plants throughout the UK from the Netherlands.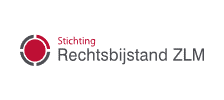 Stichting Rechtsbijstand ZLM
Stichting Rechtsbijstand ZLM is an independent foundation and recovers damage caused by a liable counterparty.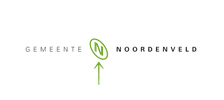 Municipality of Noordenveld
Noordenveld is a municipality in the province of Drenthe. Noordenveld consists of the former municipalities of Norg, Peize and Roden. The name of the municipality is derived from the historical causeway Noordenveld. Noordenveld has 31,039 inhabitants.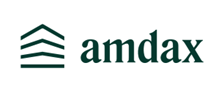 Amdax
AMDAX er et kryptohandels- og kapitalforvaltningsfirma som tilbyr ulike kryptotjenester, og er den første kryptotjenesteleverandøren med registrering hos DNB.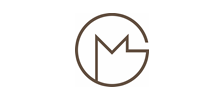 Mother Goose Hotel
Mother Goose a special boutique hotel in a historic city castle in the heart of Utrecht.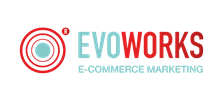 Evoworks
Evoworks er spesialist på markedsføring av nettbutikker, basert på maksimale resultater for sine kunder. Selskapet opererer i Nederland, Belgia, Tyskland og Storbritannia.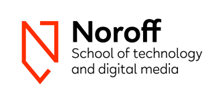 Noroff
Noroff is an educational institution in Norway consisting of University College, Higher Vocational College and Online Studies.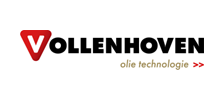 Vollenhoven
Vollenhoven is a family business that has been active in the lubricating oil and fuel industry for almost 125 years.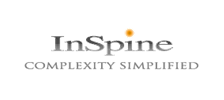 InSpine
InSpine is a distributor of spine implants with a pioneering vision and approach, by linking innovative medical technology knowledge and products to sound research and economically sound business practice.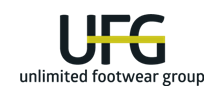 Unlimited Footwear Group
Unlimited Footwear Group is a Dutch fashion company operating in the fast-fashion footwear market with brands such as G-STAR Footwear, Nubikk and Rehab Footwear.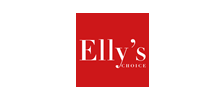 Elly's Choice
Elly's Choice provides eBooks and related services through its website.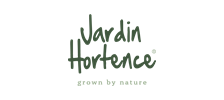 Jardin Hortence
Jardin Hortence is a hydrangea grower located in France.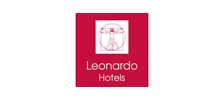 Leonardo Hotels
Leonardo Hotels Central Europe is part of the Fattal Hotel Group. Centrally located, they are known for their high quality and service standards as well as their stylish interior design with regional flair.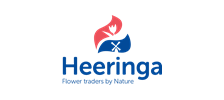 Heeringa
Heeringa is a wholesale and processing company of seasonal flowers, formed in 1980 from a nursery of tulips, chrysanthemums and outdoor goods.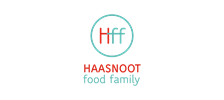 Haasnoot Food Family
Haasnoot Food Family is a modern Dutch family business with branches in Katwijk, Scheveningen, Enschede and Almelo. Haasnoot's food products are sold to customers throughout North-West Europe.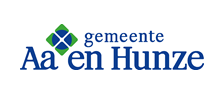 Municipality of Aa en Hunze
Aa en Hunze is a municipality in the north-east of the province of Drenthe with 25,337 inhabitants. The name of the municipality refers to the rivers Drentsche Aa and Hunze, both of which flow through the municipality.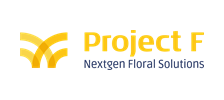 Project F
Project F offers a solution to any issue surrounding online sales channels for flowers, plants, decoration and home accessories.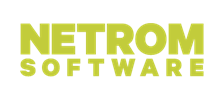 Netrom
Since its foundation in 1999, NETROM has grown into an important outsourcing partner in 20 years. TeamNETROM works with more than 360 employees from the branches in Breda, Arnhem and Craiova.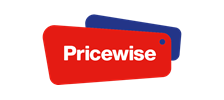 Pricewise
Pricewise is an independent comparison website for energy, insurance, internet and TV, and loans. Pricewise believes that everyone deserves the best deal.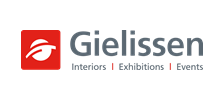 Gielissen
Gielissen Interiors | Exhibitions | Events has been around since 1937. Gielissen has more than ten branches around the world with a total of 300 employees.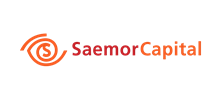 Saemore Capital
Saemor Capital is a specialist in quantitative asset management, focused on generating absolute returns. The company was founded in 2008 with the backing of insurance company AEGON as an investor.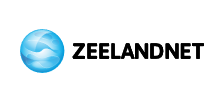 Zeelandnet
ZeelandNet.nl is hét community platform van en voor Zeeuwen. Het is een een regionale marktplaats, banenmarkt en nieuwszender in één. Met dagelijks tot meer dan 60.000 bezoekers.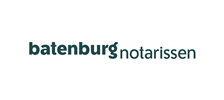 Batenburg notaries
Batenburg Notarissen is a contemporary and professional notary office with branches in Beverwijk and Haarlem. The firm is among the top independent notary firms in the Netherlands.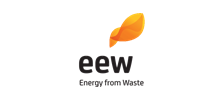 EEW
With more than 2,000 employees, nine production facilities, an annual production capacity of more than 800,000 tonnes of steel pipes, EEW is one of the world's leading specialists for the production of submerged-arc welded pipes.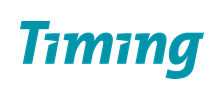 Timing
Timing Uitzendteam is the largest private broadcaster with 56 branches spread across the Netherlands. Timing is part of the ADG services group and has more than 900 employees.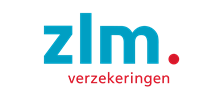 ZLM
ZLM Insurance was founded on January 1, 1951 from the agricultural organization Zeeuwse Landbouw Maatschappij. At the end of 2017, ZLM insurance had a premium turnover of 110.4 million euros, more than 243,500 customers were insured with ZLM and 242 people were employed there.
Medinorm
MEDINORM Medical Technology PLC is a traditional manufacturer with more than 30 years of experience in the development and construction of high quality medical products.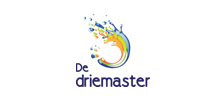 De Driemaster
The Driemaster is the partnership of WIJdezorg, Kwadraad and Participe. Together we connect all kinds of facilities in the field of welfare, assistance and care in Kaag en Braassem.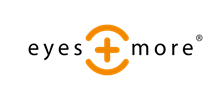 eyes + more
Eyes (+) More has more than 210 stores in the Netherlands, Belgium, Germany and Austria and is one of the four largest optician chains in Germany. Eyes (+) More is part of the Hans Anders Retail Group.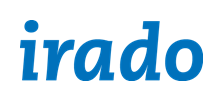 Irado
NV Irado employs nearly 300 people. Irado operates in the field of waste collection and maintenance of public spaces. It operates from Schiedam.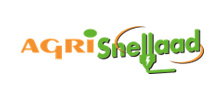 AgriSnellaad
The Agrisnellaad charging network has charging stations in 69 charging areas for charging electric cars.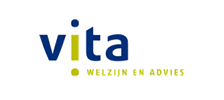 Vita
Vita is an accessible organization for elderly advice, psychosocial assistance and social support in the Amstelland region (Aalsmeer, Amstelveen, Ouder-Amstel and Uithoorn).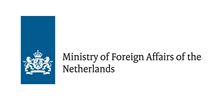 Ministry of Foreign Affairs
The Ministry of Foreign Affairs in the Netherlands is the ministry that deals with the foreign relations of the Kingdom of the Netherlands, including European Affairs and Development Cooperation.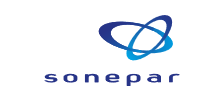 Sonepar
Sonepar is an independent family Group, world leader in the distribution of electrical equipment to professionals, solutions and related services.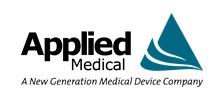 Applied Medical
Founded in 1987 and headquartered in Southern California, Applied Medical is a rapidly growing, global organization with approximately 4,000 team members. Applied Medical is a leading provider of breakthrough medical technologies.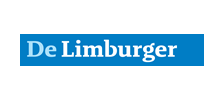 De Limburger
De Limburger is a regional daily newspaper in the province of Limburg. The daily newspaper has existed since 1996, when Dagblad voor Noord-Limburg and De Limburger merged into Dagblad De Limburger.
Begra Group
Begra Magazijninrichting BV supplies new and young used products to furnish warehouses and supports its customers in designing, assembling and preparing the equipment for operation.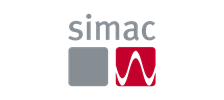 Simac
Simac Techniek NV, founded in 1971, is a technology company active in the Benelux and Central Europe. Simac supplies and maintains high-quality technology to improve business processes. Simac employs 1250 people.
Pactum
Pactum is an organization for youth and parenting aid. Every year, more than 1,500 families in Gelderland and Overijssel call on Pactum.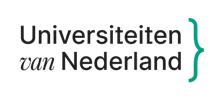 VSNU
Universities of the Netherlands is the umbrella organization of the fourteen public universities in the Netherlands.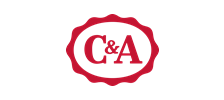 C&A
C&A, short for Clemens & August Brenninkmeijer, is an originally Dutch chain of large clothing shops. Around 40,000 people worldwide work for C&A.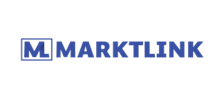 Marktlink
Marktlink assists entrepreneurs with the sale or purchase of companies, but also with valuations and financing.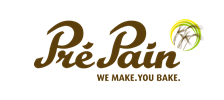 PrePain
Pré Pain is the market leader in crispy bake-off bread products in the (inter)national Food Retail and Foodservice market.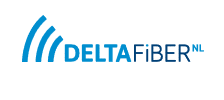 DeltaFiber
DELTA is the number one internet provider in Zeeland. With the best network and a total offering of internet, TV, telephony and energy, DELTA is not only a unique player in the market, but also the largest in Zeeland.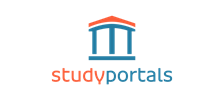 Study Portals
StudyPortals plays an important role in international student recruitment. They assist universities and colleges worldwide with the registration of students.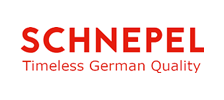 Schnepel
The Schnepel company has been successful in the market for furniture and accessories for consumer electronics for more than 50 years.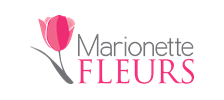 Marionette Fleurs
For more than 25 years, Marionette Fleurs has been in the wholesale flower and plant business.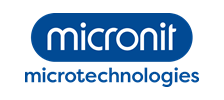 Micronit
The microtechnology company Micronit develops lab-on-a-chip technology for rapid diagnostics. Micronit Microfluidics has a team of 70 dedicated, highly skilled and ambitious people serving customers worldwide.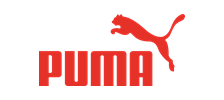 Puma
The PUMA Group owns the PUMA and Cobra Golf brands and its affiliated company Dobotex. These brands are closely intertwined with PUMA's core activities.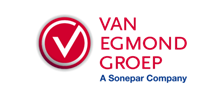 Van Egmond
Van Egmond Groep is a group of companies focused on supplying goods and services in the field of electrical engineering and industrial automation.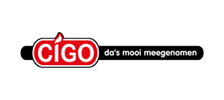 CIGO
CIGO is a Dutch franchise with a wide range of Greeting Cards, Gifts, Confectionery and Office Supplies.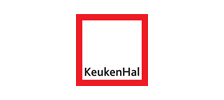 Keukenhal
KeukenHal was founded in 2006 and has four locations in Brabant and Limburg: Heerlen, Roermond, Helmond and Tilburg. Large collection of kitchens in various styles.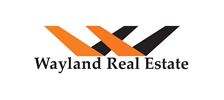 Wayland Realestate
Wayland is an innovative, decisive and reliable company that develops and manages agribusiness and greenhouse horticulture areas.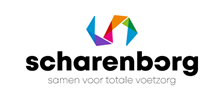 Scharenborg Group
The Scharenborg Group consists of multiple companies specializing in various aspects of foot care and related expertise. Their main focus is in the fields of orthopedics and podiatry.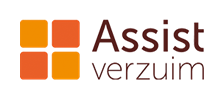 Assist Verzuim
Assist Verzuim is your specialist in absenteeism guidance and absenteeism prevention.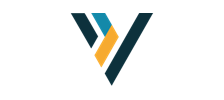 Unit Victor Foundation
The Unit Victor Foundation connects veterans and offers a safe place in the veterans world for support.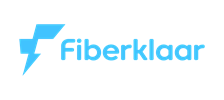 Fiberklaar
With Fiberklaar, Proximus and EQT Infrastructure are combining their strengths and experience for the Belgian fibre-optic market. The company already laid and manages fibre networks in countries including France, Scandinavia, Germany and the Netherlands.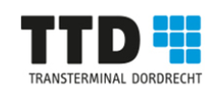 Trans Terminal Dordrecht
Transterminal Dordrecht specializes in the storage and transshipment of bulk chemicals and dry bulk and general cargo.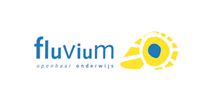 Fluvium
Over 2,200 pupils and around 170 staff, spread over 19 schools, make up Stichting Fluvium, schools for public education in the municipalities of Geldermalsen and Neerijnen.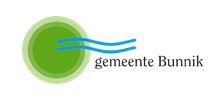 Municipality of Bunnik
The municipality of Bunnik has a population of 15,192 and an area of 37.62 km². The municipality's history dates back some 2,000 years.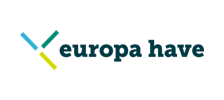 Europa Have
At the more than 100 years young family business Europa Have is all about serving consumers. Europa Have provides local positions of AH, Gall & Gall and HEMA using (franchise) agreements with the national retail organisations.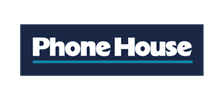 Phone House
Phone House is an independent mobile communications retail chain with more than 90 stores.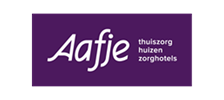 Aafje
With 5,000 employees and 1,500 volunteers, Aafje provides care and assistance at home, in homes and care hotels in the Rotterdam region.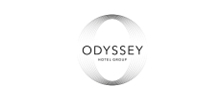 Odessey Hotel Group
Odyssey Hotel Group is one of the market leaders in the hotel industry.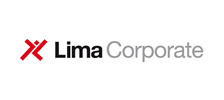 Lima Corporate
LimaCorporate is a medical device company. Their product range includes major joint primary and revision implants, extremities and fixation solutions and a dedicated patient-specific prosthetics department.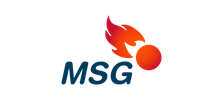 MSG
MSG provides a wide range of transportation solutions in combination with full-service postal services.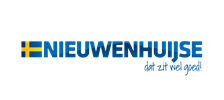 Nieuwenhuijse Volvo
Nieuwenhuijse BV, founded in 1988, is a Volvo dealer with branches in Apeldoorn, Heerde, Deventer, Zutphen, Zwolle and Meppel.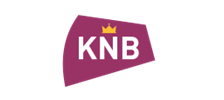 KNB
The Royal Notarial Association (KNB) ensures that (candidate) civil-law notaries who are required to be affiliated act expertly, independently and with integrity.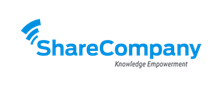 ShareCompany
ShareCompany consists of three business units with one common goal: optimizing data into concretely applicable information. This ensures that their customers can develop faster and thus perform better.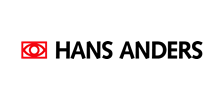 Hans Anders
The Dutch optical retailer Hans Anders has a total of around 600 branches in the Netherlands, Belgium, Sweden, Germany and Austria and employs around 1,500 people.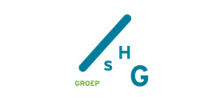 SHG Group
SHG Groep is one of the largest primary healthcare providers in The Hague.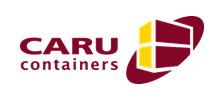 CARU Containers
CARU Containers originated in the year 2000 through a merger of three companies. It has grown into a global container sales and is one of the 15 largest leasing companies in the world.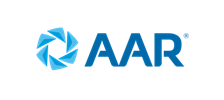 AAR Corp
AAR CORP. is an independent provider of aviation and expeditionary services to the global commercial, government and defense aviation industries and employes 6,000 people in 20+ countries around the world. AAR is listed at the NYSE (AIR).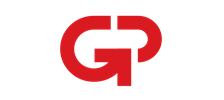 GP Groot
Groot fuels and oil trading is a wholesaler of fuels and lubricants. It provides fuel card services and is responsible for operating and supplying over 50 manned and unmanned petrol stations of the Total, Argos and NXT brand concepts.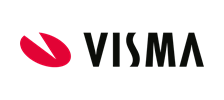 Visma
Visma is a privately held company based in Oslo. The company provides business software and IT-related development and consultancy. With more than 12,500 employees, Visma is one of Europe's leading software companies.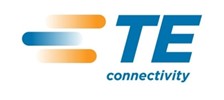 TE Connectivity
TE Connectivity develops and produces everything needed to ensure that electrical, electronic and data network connections function optimally. TE has nearly 90,000 employees.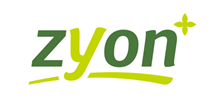 Zyon
Zyon is an independent and passionate family business. For more than 40 years, they have helped retailers across Europe build and operate a successful flower and plant category.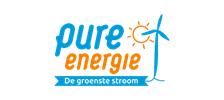 Pure Energie
Green energy from the Netherlands. Pure Energie only sells electricity that they generate themselves with their windmills and solar panels in the Netherlands.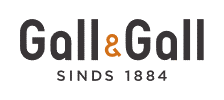 Gall & Gall
Gall & Gall is a liquor shop that offers advice, excellent service and a wide range of alcoholic products.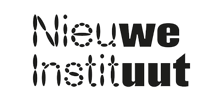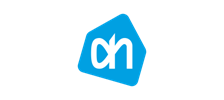 Albert Heijn
Albert Heijn is the largest supermarket chain in the Netherlands with a 37% market share by 2022.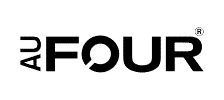 Au Four
Distinctive, surprising and atmospheric. At Au Four, unique is the standard. With passion and a creative way of thinking, we are happy to help you in the search for your dream kitchen.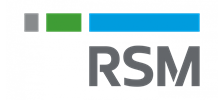 RSM
RSM is a leader in the field of accountancy, tax advice and advice on financial, economic and strategic issues. RSM operates in 120 countries with more than 43,000 employees in 800 offices.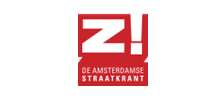 ClubSportive
ClubSportive is a luxury gym located in Amsterdam.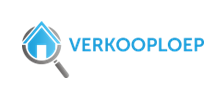 Verkooploep
Sales loep is a platform with added value for the Special Management department and the Special Management broker. The software has been built by experts in the sales process.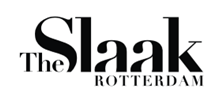 The Slaak Rotterdam
The Slaak Rotterdam has given a new definition to boutique hotels with personal service and quirky design, without compromising on space, facilities and luxury.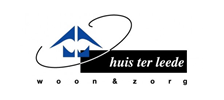 Huis ter Leede
Huis ter Leede consists of a residential and care centre and two adjoining flats with care homes in Leerdam.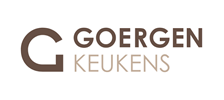 Goergen
Goergen specializes in design, rural, modern and handle-less kitchens.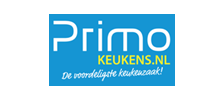 Primo kitchens
Primo Keukens is the kitchen specialist for smaller budgets. Primo Keukens has branches in Meppel, Kampen, Heerenveen, Hardenberg and Almelo.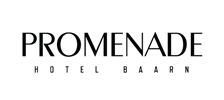 Promenade Hotels
Promenade Hotels is part of the Fattal Hotel Group. Centrally located, they are known for their high quality and service standards as well as their stylish interior design with regional flair.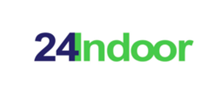 24Indoor
24 Indoor is the parent company behind the franchise formats of MonkeyTown and Street Jump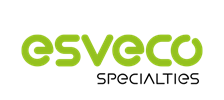 Esveco
Esveco Specialties bv is a European-based family-owned company with innovative printing solutions for B2C marketing campaigns in Retail, FMCG, Leisure and Resell.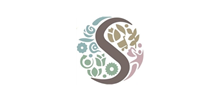 Summaflor
Summaflor is a European retail partner for the flower and plant trade. Regional knowledge, innovative concepts, E-tail and complete care of the range of flowers, plants and decoration, ensure that Summaflor is the most complete business partner for every segment in Retail.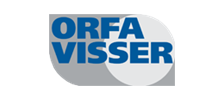 OrfaVisser
Orfa Visser (Ornament Factory Visser) has been active for more than 90 years in a wide variety of industries.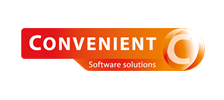 Convenient
Convenient supports and develops software packages for healthcare providers. Convenient's mission is to help people and companies make software work for them.
OSG Oost Groningen
The SOOOG currently employs 287 people who fill a total of 193 full-time jobs at 26 primary schools in East Groningen.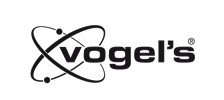 Vogels
Vogel's is known worldwide for its excellent range of mounting solutions for LCD, plasma and LED screens, audiovisual equipment and tablets for different rooms in the home.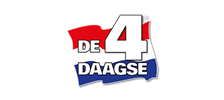 De Nijmeegse Vierdaagse
The Nijmegen Four Days Marches, officially the International Four Day Marches Nijmegen, is the largest multi-day (four-day) walking event in the world, held every year since 1909 and starting on the third Tuesday of July.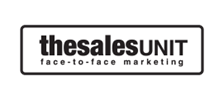 The Sales Unit
The Sales Unit specialises in face-to-face marketing for fundraising lotteries, broadcasters and newspapers.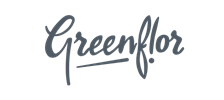 Greenflor
Greenflor is an importer and wholesaler of seasonal flowers and dried flowers, importing the most extraordinary flowers worldwide.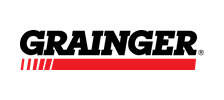 Grainger
W. W. Grainger, Inc. is an American Fortune 500 industrial supply company founded in 1927 in Chicago by William W. Grainger. Grainger is listed at the NYSE (GGW).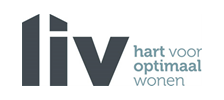 Liv
LIV provides buyers of new construction projects with professional guidance in the field of housing: from financing to furnishing. LIV stands for Live, Inspire and Seduce.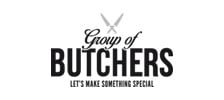 Group of Butchers
Group of Butchers consists of six specialised production companies that produce high-quality meat products in a traditional way for the retail market, the out-of-home market and (airline) caterers.
BWI
Commercial Vehicle Interiors Twente (BWI Twente) is part of Huiskes-Kokkeler Autogroep and, together with the Volkswagen Commercial Vehicle dealership, forms 'The Commercial Vehicle Centre of Twente'. Everything under one roof; that means full care, short lines and more efficient lead times.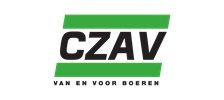 CZAV
CZAV is the agricultural cooperative in the southern Netherlands: objective cultivation advice and favourably priced agricultural products.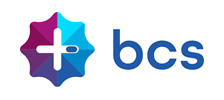 BCS HRM
BCS offers SMEs and larger companies smart, flexible HRM and payroll solutions.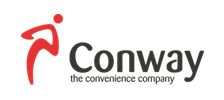 Conway
The Lekkerland Group, to which Conway belongs, is the specialist for on-the-go consumption, offering innovative services, tailor-made logistics and a particularly wide wholesale range in four European countries.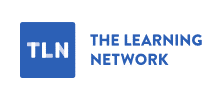 The Learning Network
TLN has been the largest educational service provider in the Netherlands for over 80 years. Every year, they supply 12+ million textbooks, 4 million digital licenses and various study materials to pupils and students of secondary, mbo, hbo and wo.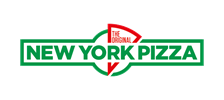 New York Pizza
New York Pizza is a Dutch fast food chain specializing in pizzas. The individual branches are operated by franchisees.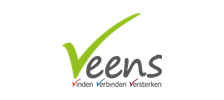 Veens
Veens offers welfare and social support in Veenendaal. In addition to working in the neighborhoods, Veens also offers individual support to residents of Veenendaal.

Conrad
Conrad Electronic is a European retailer of electronic products based in Hirschau in Germany. Conrad was founded in Berlin in 1923. The company's revenue is $1 billion (2018) and employs 3,400 people.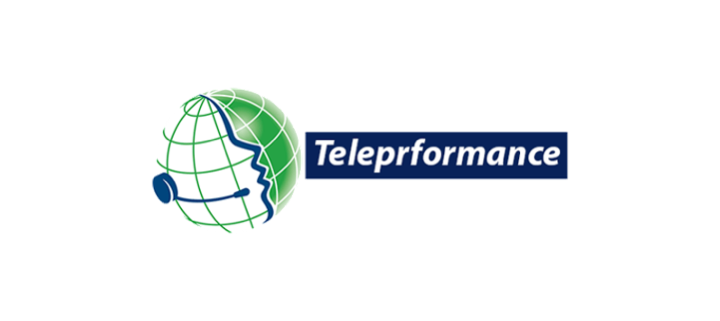 Teleperformance
Teleperformance specializes in customer services. With more than 190,000 employees worldwide in 65 countries and 75 languages, Teleperformance is the largest customer support services company in the world.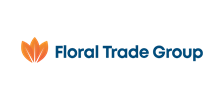 Floral Trade Group
Floral Trade Group consists of several independent companies in the flower industry, each with its own customer focus.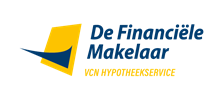 De Financiële Makelaar
The Financial Broker was founded in 2000 by Harrie-Jan van Nunen MFP and is one of the largest mortgage service providers in the Netherlands.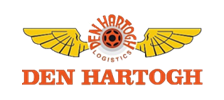 Den Hartogh Logistics
Den Hartogh Logistics is one of the leading Logistics Service Providers and has a presence in every region of the world, with offices in 50 locations within 27 countries.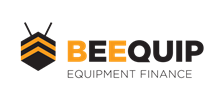 BEEQUIP
BEEQUIP is a (new) financier of heavy equipment (equipment) for the construction, infrastructure and logistics sector. BEEQUIP enables Dutch companies to grow through equipment leasing solutions.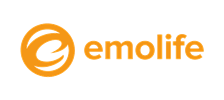 Emolife
Emolife is one of the Netherlands' largest organisations in face-to-face marketing for charities, lotteries, broadcasters, newspapers, magazines and energy companies.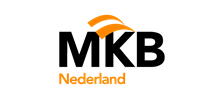 MKB Nederland
MKB-Nederland is an organization of entrepreneurs from small and medium-sized enterprises. 135 sector organizations and 250 employers' associations are affiliated with MKB-Nederland, representing more than 186,000 entrepreneurs and institutions.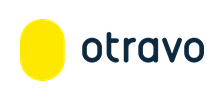 Otravo
OTRAVO (Online Travel Organisation) is een leider in de Europese reisindustrie met merken als Vliegtickets.nl, TravelGenio, de Vakantiediscounter en WTC.nl.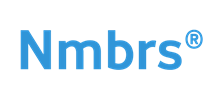 Nmbrs
Nmbrs is an Amsterdam-based HR and payroll software supplier for the Dutch and Swedish markets.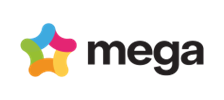 Mega NL
Energy supplier Mega offers energy contracts in the Netherlands, Belgium and France and supplies 100% green electricity and gas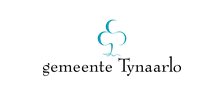 Municipality of Tynaarlo
The municipality of Tynaarlo is home to 33,259 (30 April 2017, source: CBS) people in an area of 147.65 km². The municipality of Tynaarlo was created in 1998 by merging the then municipalities of Eelde, Vries and Zuidlaren.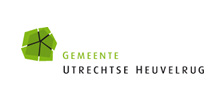 Municipality of Utrechtse Heuvelrug
The Utrechtse Heuvelrug municipality was created on 1 January 2006 by merging the former municipalities of Amerongen, Doorn, Driebergen-Rijsenburg, Leersum and Maarn.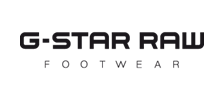 G-STAR RAW Footwear
G-Star RAW Footwear is the brand of G-STAR within the footwear industry and falls under the Unlimited Footwear Group.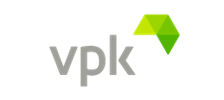 VPK Group
VPK is an international supplier of cardboard packaging. The team consists of more than 6,500 employees across 70 sites in 20 countries.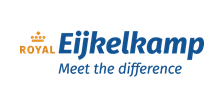 Royal Eijkelkamp
Eijkelkamp Soil & Water makes a difference worldwide by developing, producing and supplying solutions for soil and water research. The more than 100 employees of Eijkelkamp Soil & Water prove it every day: working and having fun go very well together.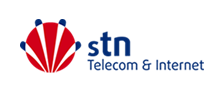 Netherlands Telecom Foundation
The Netherlands Telecom and Internet Users Foundation (sTN) was established in 1996 by a number of industry and umbrella organizations with the aim of acting as an advocate and guide in the telecom sector.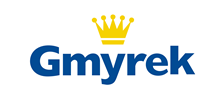 Gmyrek
Gmyrek Fleisch- und Wurstwaren, one of Germany's leading sausage and charcuterie producers is part of Group of Butchers.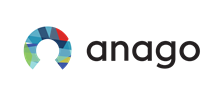 Anago
Anago has developed a technology in the form of a software platform that allows business spreadsheets for mission-critical needs to be quickly and accurately converted into business applications.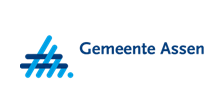 Municipality of Assen
Assen is a municipality and city in the north of the Dutch province of Drenthe, of which it is the capital. On 1 April 2016, the municipality had a population of 67,036.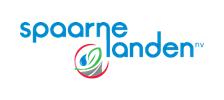 Spaarnelanden
Spaarnelanden is an integrated maintenance company and ensures a liveable and easily accessible public space.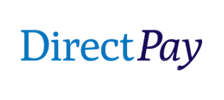 DirectPay
DirectPay is the trade name of the full service credit management agency Direct Pay Services B.V. For more than 10 years, Directpay has specialized in the cost-efficient administration and management of debtor risks.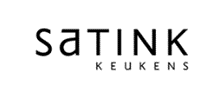 Satink Kitchens
Satink Kitchens has been the kitchen specialist in the Zwolle area for over 30 years with a showroom of no less than 4,000 m2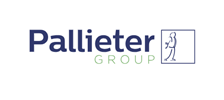 Pallieter
Pallieter Group was founded in 1981 and has since grown into a large family holding company with four main divisions, namely Pallieter Trucks, Pallieter Tools, Pallieter Invest and Pallieter RENEFF.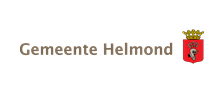 Municipality of Helmond
Helmond is a city and municipality in the province of North Brabant in the Netherlands. The municipality and city has a population of 90,576 and an area of 54.57 km²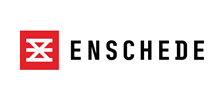 Municipality of Enschede
The municipality of Enschede has more than 160,000 inhabitants with around 160 nationalities. This makes Enschede the largest city in Overijssel and, by population, the fourteenth largest municipality in the Netherlands.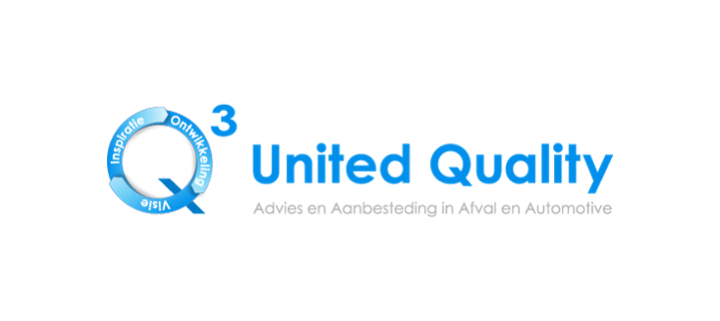 United Quality
United Quality is a consultancy firm active in the waste and raw materials sector and the automotive sector.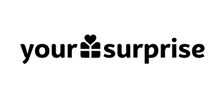 Your Surprise
YourSurprise delivers personalized gifts with personal photos and texts.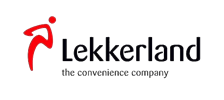 Lekkerland
Lekkerland is the specialist for on-the-go consumption in four European countries. In 2021, our 5,100 employees delivered to more than 74,500 points of sale throughout Europe.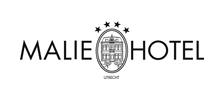 Malie Hotel
The Malie Hotel is a boutique hotel located in the center of Utrecht.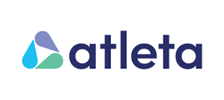 Atleta
Atleta is a tool that makes it easy to arrange registrations for sports events.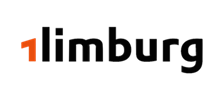 1Limburg
1Limburg is a news portal for Dutch Limburg. The platform is owned by the public regional broadcaster L1.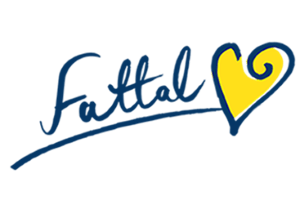 Fattal Hotels
As Israel's largest hospitality organization and one of the fastest-growing hotel groups across the UK and Europe, Fattal continues to build an impressive international portfolio based on an enduring passion for excellence.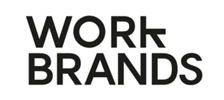 Workbrands
Workbrands is a sustainable and circular designer in the Netherlands. With a mix of new and high-quality refurbished furniture and a clear approach, they help customers to make their interior more sustainable.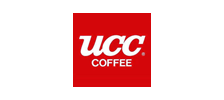 UCC Coffee
UCC Europe is one of the largest coffee companies in Europe. UCC Europe has 1200 employees at coffee roasters in five European countries.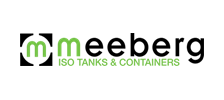 Meeberg
Meeberg ISO Tanks & Containers was established to become the largest supplier of used and remanufactured tank containers in Europe.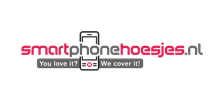 Smartphonehoesjes.nl
Smartphonehoesjes.nl is the largest Dutch webshop for phone cases, tablet covers and accessories. It stands for a wide range of products: more than 45,000 different products in stock.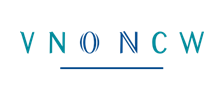 VNO-NCW
VNO-NCW is the largest employers' organization in the Netherlands. There are 160 trade associations affiliated.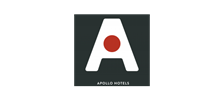 Apollo Hotels
Apollo Hotels has been owned by Israeli listed fund Fattal Hotels since 2018 and consists of 13 hotels in the Netherlands.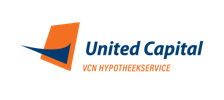 United Capital
United Capital is part of VCN mortgages.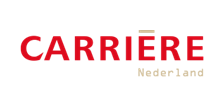 Carierre Netherlands
With a nationwide branch network in the Netherlands and branches in Poland, Romania and Slovakia, Carrière is one of the fastest growing temporary employment agencies in the Netherlands.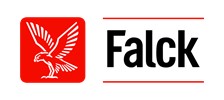 Falck
Falck A/S is a Nordic-based organization with four business areas: healthcare, assistance, safety services and emergency assistance activities. Falck operates with 35,000 employees in most areas of Europe and representation on five continents.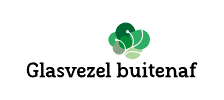 Glasvezel buitenaf
Glasvezel Buitenaf started in 2015 and now more than 100,000 addresses in the outlying area can have high-speed internet. Quite a number, spread across the entire country.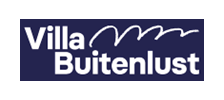 TRIB3
TRIB3 is a next-level fitness studio that combines scientifically proven HIIT training, fully monitored by heart rate monitors, with a sporty experience.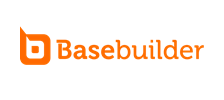 Basebuilder
Basebuilder allows retailers, e-tailers, FMCG and product manufacturers to easily register their customers, enabling sustainable one-to-one communication.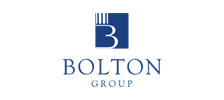 Bolton Group
Bolton Group manufactures and markets a wide range of high-quality consumer products in 125 countries.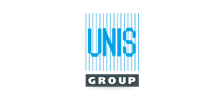 Unis Group
UNIS Group is an international service organization with branches in various countries in Europe, Asia and America in the field of repair and sales of industrial electronics.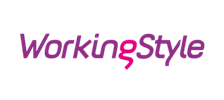 WorkingStyle
WorkingStyle is a certified occupational health and safety service and offers innovative solutions for incapacity for work.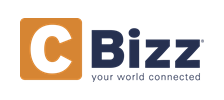 CBizz
CBizz provides business fibre connections at over 100 business parks across the Netherlands. In addition, CBizz provides its own customised internet connections to businesses.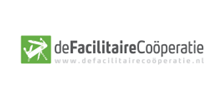 De Facilitaire Coöperatie
The Facility Cooperation consists of a well-coordinated group of facility specialists.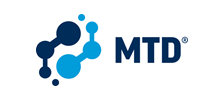 MTD
For more than 30 years, MTD has been offering experienced and with more than 100 passionate employees, high-quality materials and the latest technology - anywhere in the world - for optimal water supply and treatment.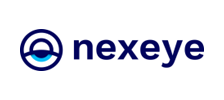 Nexeye
Nexeye is Europe's leading optical retailer with brands such as Hans Anders, eyes + more, and Direkt Optik.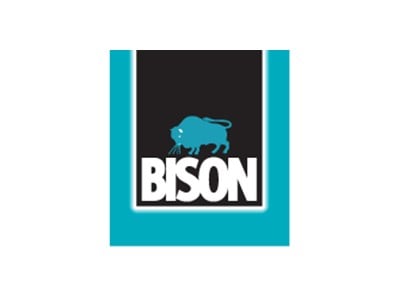 Bison
The leading brand in the Benelux and present in over 75 countries, Bison offers a wide range of premium adhesives and sealants.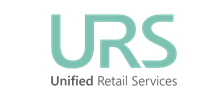 United Retail Services
Unified Retail Services specializes in providing full service services within telecom based on Business Intelligence.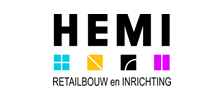 HEMI
HEMI er spesialist på innredning av butikker, helse og fritid for nasjonale og internasjonale kjeder og merkevareprodusenter. Med et team på 300 engasjerte og entusiastiske spesialister utvikler og leverer HEMI interiørkonsepter over hele Europa.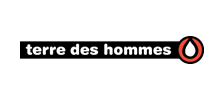 Terre des Hommes
Terre des Hommes is an international charitable institution that focuses on the rights of the child. She fights the worst forms of child labour, child trafficking, child sexual exploitation, child abuse and is committed to children's rights.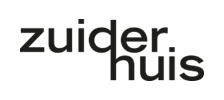 Zuiderhuis
Zuiderhuis is a specialist in the field of business insurance and risk management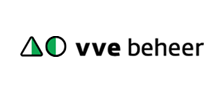 VVE Beheer BV
From Rijswijk, VVE Beheer is active for more than 1,000 Owners' Associations, Cooperative Flat Exploitation Associations, commercial real estate housed in split real estate.
SBB
With more than 20,000 customers in Belgium, SBB works with starters, independent entrepreneurs and SMEs, liberal professionals and non-profit organisations. We offer them broad expertise in accountancy, taxation and environmental law.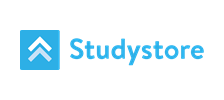 The Study Store
The Study Store is a supplier of textbooks to MBO, HBO and WO.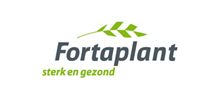 Fortaplant
Fortaplant is part of Wayland and has been producing a range of warm vegetable plants in its greenhouses in Maasbree and Panningen for many years.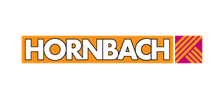 Hornbach
Hornbach is an originally German listed DIY chain, with more than 150 branches in the Netherlands, Germany, Austria, Switzerland, Luxembourg, Romania, Slovakia, Sweden and the Czech Republic. The company employs more than 13,000 people.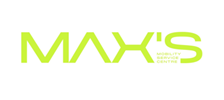 MAXS Mobility
The modern MAX'S garage has various occasions with a good story, perfectly maintained and with a fair price. And a team of skilled mechanics and technicians who guarantee you dealer-quality maintenance and repairs.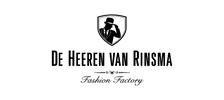 Rinsma Fashion
Since 1888, fashion has been in the genes of the Rinsma family. A small studio in Gorredijk grows into a popular Rinsma Fashion Square. Rinsma is Purveyor to the Royal Decree.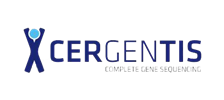 Cergentis
Cergentis' mission is to improve the quality of genetic research and human health care by offering services and kits that enable the cost-effective complete sequencing of relevant genes and genomic loci.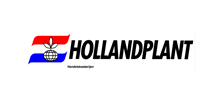 Holland Plant
Hollandplant is a specialist in the cultivation of young fruiting vegetable plants and floriculture.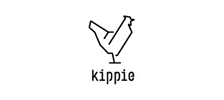 Kippie
Kippie is a franchise organisation with more than 50 shops throughout the Netherlands, mainly concentrated in and around the Randstad area. Kippie shops offer grill and meal specialities and various sandwiches.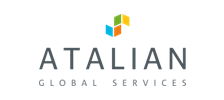 Atalian
ATALIAN is one of the world's leading facility management companies. Independent, established in 23 countries on 4 continents, ATALIAN assists companies and organisations in outsourcing services to buildings and occupants by providing customised solutions that create value.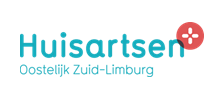 Huisartsen Oostelijk Zuid-Limburg
Huisartsen Oostelijk Zuid-Limburg over 130 GPs have united in the care group HuisartsenOZL. This care organisation for and by GPs arranges 24/7 GP care for residents via one central counter.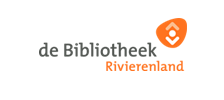 Rivierenland Library
Rivierenland Library offers all Rivierenland residents a public treasure trove of reading, literature, culture and information.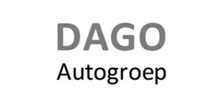 DAGO Car Group
DAGO - Powered by Huiskes-Kokkeler. Since 1969 the address for virtually all aspects surrounding your automobility in Aalten.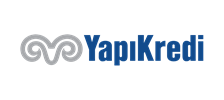 Yapi Kredi Bank
Yapi Kredi Bank Nederland NV is a Dutch bank with a Turkish background. The head office is located in Amsterdam. The bank is part of the Turkish Yapi Kredi Bank, which was founded on September 9, 1944. It employs more than 10,000 people worldwide. In the Netherlands, the bank falls under the supervision of De Nederlandsche Bank.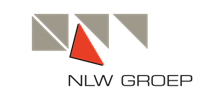 NLW Groep
NLW Groep is a unique center for social employment in the North Limburg West region. Since 1955, NLW has provided employment to people with an occupational disability. NLW had 908 FTEs in 2015.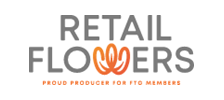 Retail Flowers
Retail Flowers & Plants is a sourcing and production specialist in floriculture products.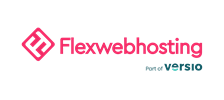 Flexwebhosting
Netherlands-based provider Flexwebhosting offers a wide range of web hosting packages for shared, VPS and dedicated servers. Their relatively low prices make them worth considering for any Dutch webmaster.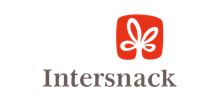 Intersnack
Intersnack is a German schack food company that produces 500,000 tonnes of snacks every year. The company has more than 8,000 employees divided into 11 Intersnack Management Units.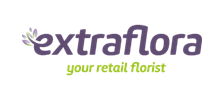 Extraflora
ExtraFlora operates in the Netherlands and Germany at various retail formulas in the flower industry.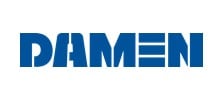 Damen Shipyard Group
The Damen Group is a Dutch defence, shipbuilding, and engineering conglomerate company based in the Netherlands. The international group is doing business in 120 countries, Damen is a private family-owned company.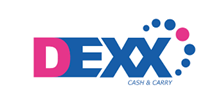 DEXX
DEXX is a French florist that offers a wide range of top quality flowers and plants.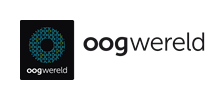 Oogwereld
Oogwereld is a group of 46 high-quality optical companies with offices throughout the Netherlands.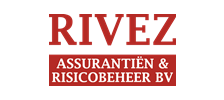 Rivez
Rivez, founded in 1997, is one of the 100 largest insurance companies in the Netherlands. In total there are now about 70 employees working at Rivez.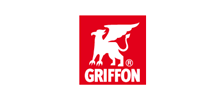 Griffon
Dedicated to the professional, Griffon offers high-quality clear solution-oriented product lines. Griffon ensures a complete range for the plumbing and installation sector.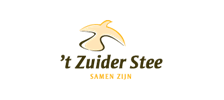 't Zuider Stee
't Zuider Stee is a care institution where people, under supervision, live independently and follow daytime activities.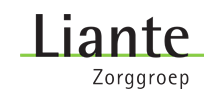 Liante Care Group
A total of more than 700 people work at the Southeast Frisian Zorggroep Liante. Zorggroep Liante has locations in Drachten, Haulerwijk, Oosterwolde, Appelscha, Noordwolde and Wolvega.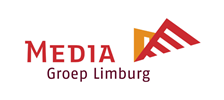 Media Group Limburg
With its news brands in online, mobile and print, Media Groep Limburg reaches more than 700,000 news consumers. MGL has over 275 employees and offices in Sittard, Venlo, Roermond, Heerlen and Maastricht.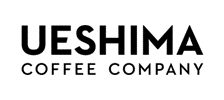 Ueshima Coffee Company
Ueshima Coffee Company, also known as UCC, is a well-known coffee producer from Japan that has been producing coffee since 1933.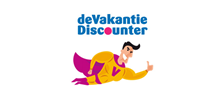 De Vakantie Discounter
De VakantieDiscounter, awarded by Zoover as best online travel agency in 2015 and 2017, is one of the largest providers of sun holidays in the Netherlands. In 2016, it was named the most popular online travel agency.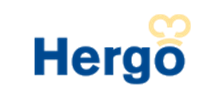 Hergo
Innovative thinking has earned this family business, now headed by the fourth generation, a place in the top segment of butchers' shops.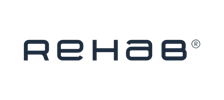 Rehab Footwear
REHAB is a young creative Dutch shoe brand that was founded in 2008.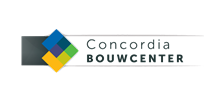 Concordia Construction Center
Bouwcenter Concordia offers the professional almost everything in the field of construction and remodelling, both indoors and outdoors.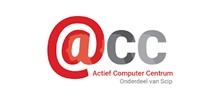 Trainmore
TrainMore is a revolutionary gym concept where every workout is rewarded with a 1 euro discount. And that works. There are no dormant members at TrainMore, 70 percent more people train than the national average. Trainmore has 11 locations.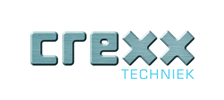 Crexx technology
Crexx Techniek Rotterdam is an agency for all forms of job placement within the technical market.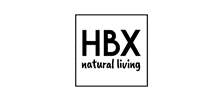 HBX
HBX is a wholesale specialist in natural lifestyle and interior products.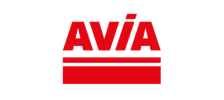 AVIA
AVIA Netherlands consists of 350 gas stations of entrepreneurs throughout the Netherlands; especially in and around villages and along main provincial roads.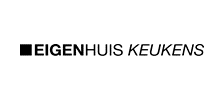 Eigenhuis Kitchens
Eigenhuis Kitchens has grown in more than 20 years into one of the largest kitchen stores in the Netherlands with 8 inspiring locations.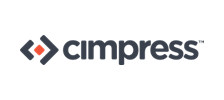 Cimpress
Cimpress aggregates, via the Internet, large volumes of small, individually customized orders for a broad spectrum of print, signage, apparel and similar products.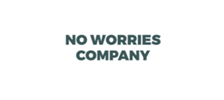 No Worries Company
No Worries Company develops UNIT VICTOR - the app for and by veterans.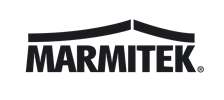 Marmitek
Marmitek from the Netherlands has been manufacturing solutions for consumers since 1997 to make image and sound available and to be able to operate them everywhere in and around the home.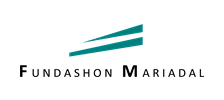 Fundashon Mariadal
Fundashon Mariadal is a large, dynamic and innovative healthcare service provider in Bonaire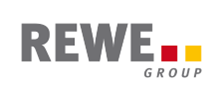 REWE Group
The REWE Group is a German diversified retail and tourism cooperative group based in Cologne, Germany.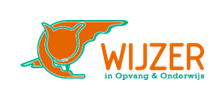 Wijzer in Opvang en Onderwijs
Reception and Education in Vlaardingen and Maassluis. Each Wijzerschool or reception location has its own profile with associated characteristics. There are a total of 17 locations.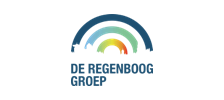 Trainmore
TrainMore is a revolutionary gym concept where every workout is rewarded with a 1 euro discount. And that works. There are no dormant members at TrainMore, 70 percent more people train than the national average. Trainmore has 11 locations.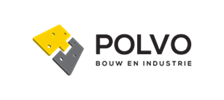 Polvo
Polvo BV is a renowned hardware store that originated from Leys, Holtgrefe, Van Der Stad, Lekkerkerker, Kruyt, Van Den Ham, Dubson, and others with a total of 49 branches throughout the Netherlands.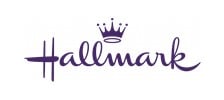 Hallmark
Hallmark Cards, Inc. is a private, family-owned American company based in Kansas City, Missouri. Founded in 1910 by Joyce Hall, Hallmark is the oldest and largest manufacturer of greeting cards in the United States.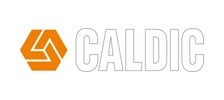 Caldic
Caldic is a distributor of chemical products, including acids, adhesives, solvents and speciality chemicals. Currently, Caldic has 1100 representatives in 17 countries with more than 40 locations in Europe, Asia and North America.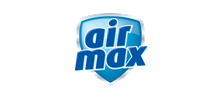 Airmax
Part of Bolton Adhesives which specialises in products that prevent moisture problems in the home.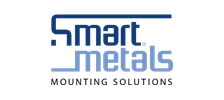 Smart Metlas Mounting Solutions
SmartMetals Mounting Solutions BV (SmartMetals) originated from Sky-Lite Holland BV SmartMetals Mounting Solutions BV focuses on mounting systems for projectors and flat screens.
VierTaal
Stichting VierTaal is an institution that provides education to students with a hearing and/or communication impairment in schools for (secondary) special education and supports these students in regular education.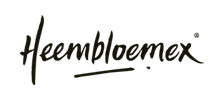 HeemBloemex
Heembloemex is a wholesaler with just the right assortment of flowers, plants and decorations.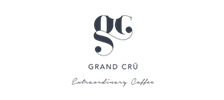 Grand Cru
Grand Cru is a specialty coffee brand from UCC's portfolio.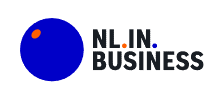 NL International Business
NLinBusiness supports and advises entrepreneurs who want to grow internationally. NLinBusiness has identified 40 Cities of Opportunity worldwide. They are developing NL Business Hubs in these cities.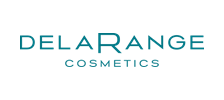 Delarange Cosmetics
Delarange Cosmetics is internationally oriented and their sales area covers Europe. With over 600 cosmetics products, Delarange Cosmetics has a wide variety.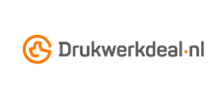 Drukwerkdeal.nl
Drukwerkdeal.co.uk is a one-stop shop for printing, advertising materials, workwear and corporate gifts.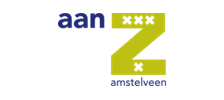 AanZ
AanZ provides welfare work in the neighborhoods and community centers of Amstelveen.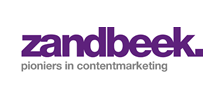 Zandbeek
By pioneering content marketing, Zandbeek has grown into an award-winning content marketing and PR agency with offices in Eindhoven and Maastricht.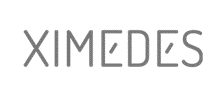 Ximedes
Ximedes state of the art software company has offices in Haarlem and Novi Sad (Serbia). 80 High-tech Engineers create and run software for companies from the Netherlands, Germany and the United Kingdom.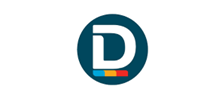 High Studios
HIGH STUDIOS is a strength and fitness experience designed to burn up to 1,000 calories per workout.
Gaming Support
Founded in 2000, Gaming Support designs and manufactures innovative products and technology solutions for the global gaming industry. The Company's products includes the world's first Slim line range of lightweight gaming signs.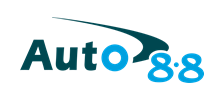 Auto 8-8
Auto8-8 is a Norwegian car group distributed across several locations in Norway. They represent the Ford, Mitsubishi, Nissan, Mazda and Hyundai brands in Norway.
Jack Klijn
Jack Klijn is a Dutch producer of savoury snacks.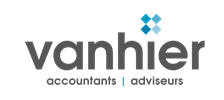 Vanhier
Vanhier is an accountancy and consultancy firm located in Amstelveen, Haarlem, Zaandam and Heiloo.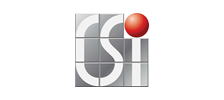 CSi
CSi Industries supplies fully integrated material handling systems and has installations throughout the world. CSi employs a total of some 550 people and achieves a turnover of around 80 million Euros.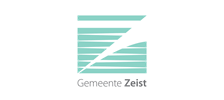 Municipality of Zeist
Zeist is a town and municipality in the centre of the Dutch province of Utrecht. The municipality has 63,934 inhabitants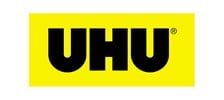 UHU
UHU GmbH & Co. KG is a German manufacturer of adhesive products, based in Bühl, Germany. Its company slogan is "Don't say glue, say UHU!".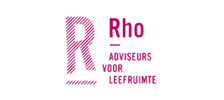 RHO
Rho consultants look beyond borders, connect worlds and create space for new energy for the realization of square meters of the future Netherlands.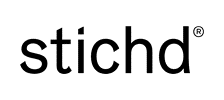 Stichd
Stichd is the company behind many big names such as PUMA, Tommy Hilfiger and Levi's, but also focuses on merchandise products for Red Bull Racing and Ferarri, among others.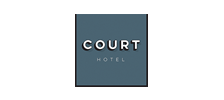 Court Hotel
The 27-room Court Hotel City Center Utrecht is situated in a unique location in the heart of Utrecht.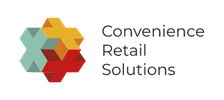 Convenience Retail Solutions
Convenience Retail Solutions (CRS) specializes in retail solutions and its primary goal is to make the petrol landscape in the Netherlands more relevant, profitable and future-proof.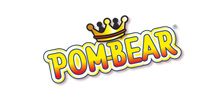 POM-BÄR
POM-BÄR was first sold in 1987. Now the POM-BÄR range is a toona leading brand in more than 30 countries. They are made without artificial flavours, colourings, added flavour enhancers or preservatives.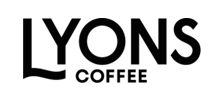 Lyons Coffee
Lyon is a British coffee producer.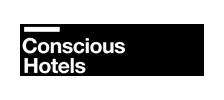 Conscious Hotels
Conscious Hotels strives to be as green, sustainable and eco-friendly as possible. But they are more hip than hippy. And by hip, we don't mean their staff are too cool to answer the phone.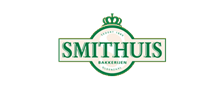 Bakery Smithuis
For a large number of customers in the north and east of the Netherlands, Bakkerij Smithuis takes care of the production and delivery of the entire bread range on a daily basis. These deliveries are made early in the morning in-house.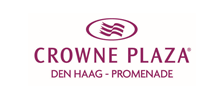 Crowne Plaza Hotels
Crown Plaza The Hague hotel is located between Scheveningen beach and the centre of royal The Hague. The adjacent Van Stolkpark provides a relaxed atmosphere around the hotel. Brut International Flavours is the place for a nice cup of coffee, light lunch or dinner.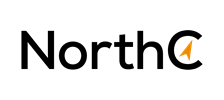 NorthC
The market leader in regional data centers and reliable provider of data center and connectivity services with the best digital ecosystem. Carrier and cloud neutral.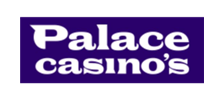 Palace Casino's
With several locations, the Palace Casinos brand is well known in various regions such as Rotterdam and The Hague.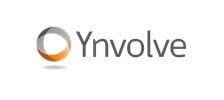 Ynvolve
Ynvolve in an independent IT service and hardware provider founded in 2006 by executives with extensive IT experience. Ynvovle is an official part of the Infinite Group.
Broekhuis
Broekhuis was founded in 1932. Broekhuis represents brands such as BMW, Jaguar, Land Rover, MINI, Opel, Peugeot, SEAT, Skoda and Volvo. Broekhuis has more than 1,000 employees.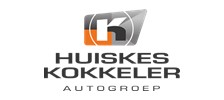 Huiskes Kokkeler
With 250 employees and five branches in Hengelo, Almelo, Enschede and Oldenzaal, Huiskes-Kokkeler Autogroep is the largest dealer in Volkswagen, Audi, SEAT and ŠKODA passenger cars and Volkswagen commercial vehicles in Twente.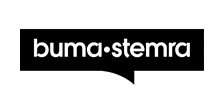 Buma Stemra
Buma/Stemra is a Dutch advocacy organisation in the Netherlands for composers, lyricists and music publishers in the field of music copyright.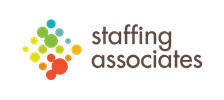 Staffing Associates
Staffing Associates is a group of specialized employment and secondment agencies. Staffing Associates makes it easy to start your own successful franchise employment agency.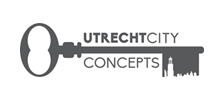 Utrecht City Concepts
Utrecht City Concepts is a quality key for special concepts, all really Utrecht, unique, special, authentic, clear, sober, warm and full of passion.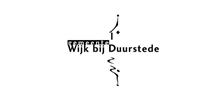 Municipality of Wijk bij Duurstede
The municipality of Wijk bij Duurstede has 23,762 inhabitants in an area of 50.3 km², of which 2.68 km² is water.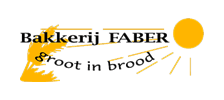 Bakery Faber
To this day, Faber Bakery is an independent bakery, organised from professionalism and efficiency, grown from the old craft.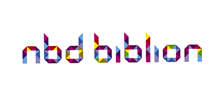 NBD Biblion
NBD Biblion supplies a complete package of products and services that contribute to the success of libraries or (school) media centres. In this way, with its products and services, it contributes to the efficient and modern management of libraries.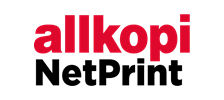 Allkopi
Paragon Group Ltd is a UK-based organisation present in 17 countries, with global sales in excess of €750 million turnover. Allkopi NetPrint is a subsidiary and the largest print provider in Norway.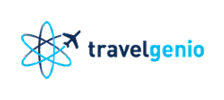 Travelgenio
Travelgenio is a Spanish online travel agency created in 2010 by Mariano Pelizzari. The company also publishes a survey of trends and customer satisfaction in the air travel industry.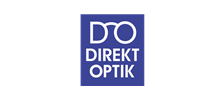 Direkt Optic
Direkt Optik is a chain of opticians offering eye exams, quality lenses, glasses, sunglasses and contact lenses.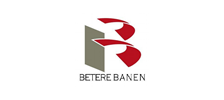 Betere Banen
Beter Jobs is a Dutch temporary employment agency with years of experience in the profession.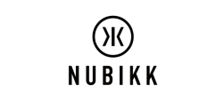 Nubikk
Nubikk is a fast growing brand of the Unlimited Footwear Group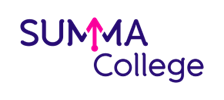 Summa College
Summa College has 22 secondary vocational schools with 27,000 students and 1,400 FTE employees.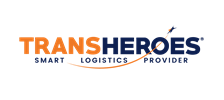 Transheroes
TransHeroes is a logistics service provider for any form of road transport, air and sea freight.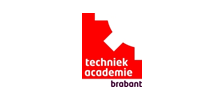 Techniek Academy Brabant
Technology Academy Brabant in 's-Hertogenbosch is a collaboration between the Secondary Vocational Training Metal Foundation (MVM) and Summa Technology & Engineering.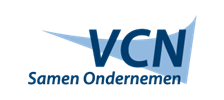 VCN
The Veldsink Group has approximately 1,100 employees, spread over more than fifty consultancy firms and a number of service providers such as VCN Verzekeringen.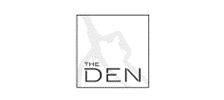 The Den
The Den is a 4 star hotel located in 's-Hertogenbosch.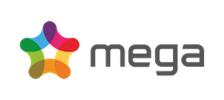 Mega
Mega supplies 100% green energy to more than 700,000 satisfied customers in France and Belgium.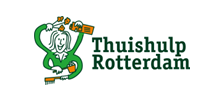 Thuishulp Rotterdam
Thuishulp Rotterdam offers appropriate care and individual help for the elderly in the Rotterdam area.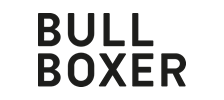 Bullboxer
Bullboxer is a Dutch shoe brand that has been active in designing shoes since 1980.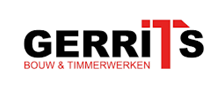 Gerrits
Gerrits Bouw & Timmerwerken is a construction company with over 20 years of experience in all common construction and carpentry work.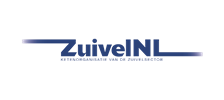 ZuivelNL
ZuivelNL was founded on 7 January 2014 by LTO Nederland (LTO) and the Dutch Dairy Organization (NZO), as a chain organization for the dairy sector.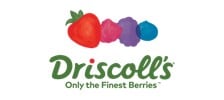 Driscolls
Driscoll's is a California-based seller of fresh strawberries and other berries. It is a fourth-generation family business. Driscoll's controlles roughly one-third of the $6 billion U.S. berry market.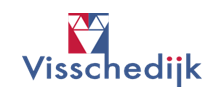 Visschedijk
Visschedijk is an actively learning facilities organisation that continuously improves its services proactively and where over 1,500 employees can grow and enjoy working.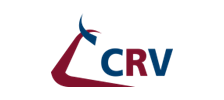 CRV
CRV develops and provides information products to livestock farmers and organisations to support business operations.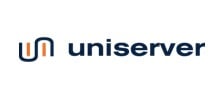 Uniserver
With 22 years of experience and 175 professionals employed, Uniserver is one of the largest cloud hosting organizations in the Netherlands.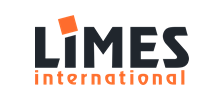 Limes International
LIMES international offers integrated services in the field of corporate tax, employee tax and social security.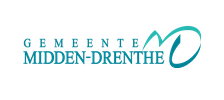 Municipality of Midden-Drenthe
Midden-Drenthe is a municipality roughly in the centre of the province of Drenthe. The municipality has 33,311 inhabitants and a land area of 341.53 km². From 1998 to 2000, the municipality name was Middenveld.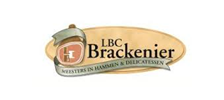 De Brackenier
Brackenier has been a master of artisanal charcuterie sold both at home and abroad for more than 50 years. Brackenier is part of DGS Group.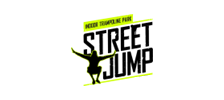 Streetjump
Street Jump is a growing organisation that boasts the largest trampoline parks in the Netherlands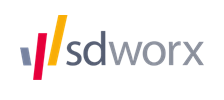 SD Worx
SD Worx is a recognized social secretariat and social insurance fund that helps Belgian entrepreneurs to comply with social security at all times.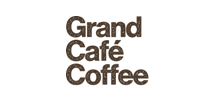 Grand Cafe Coffee
Grand Café is the largest brand in UCC's portfolio. Over the course of 20 years, it has built a strong reputation.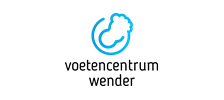 Voetencentrum Wender
Voetencentrum Wender has grown into an organization with more than 200 branches spread across the center and the north of the Netherlands.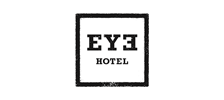 Eye Hotel
Eye Hotel is located in the City Center district of Utrecht and belongs to Utrecht City Concepts.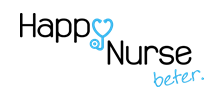 Happy Nurse
HappyNurse Home Care provides all forms of home care from guidance to 24-hour care. Happy Nurse has more than 25 branches.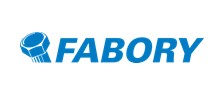 Fabory
Fabory is present in 10 countries throughout Europe and our Export department serves all other countries in the rest of the world. Fabory is a leading broad line supplier of maintenance, repair and operating products.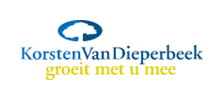 Korsten Van Dieperbeek
KVDG has specialists in the field of advice, business risk analysis and management, mortgage and pension.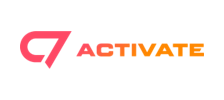 Activate
Activate is a major European face-to-face marketing agency.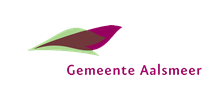 Municipality of Aalsmeer
Aalsmeer is a town and municipality in the province of North Holland. The municipality has 31,307 inhabitants. The municipality is part of the plus region Stadsregio Amsterdam.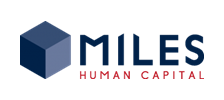 Miles Human Capital
MILES offers international services for the expansion of your company in the Netherlands.